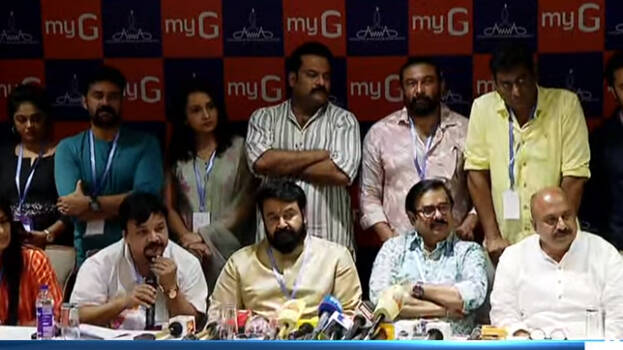 KOCHI: Maniyan Pillai Raju and Shwetha Menon, have been elected to the post of Vice President of Malayalam actors' organization AMMA. Lal and Vijaybabu, who contested to the executive committee, emerged victorious. All three contestants from the official panel failed. Nivin Pauly, Honey Rose and Nasser Latheef lost the election. Asha Sarath, who was contesting for the post of Vice President, also lost.
Meanwhile, actor Siddique and Maniyan Pillai Raju gave explanations about the controversial Facebook post at a press conference called to announce the election results. Siddique said he did not intend to insult anyone personally and Maniyan Pillai Raju said the remarks were only part of the election. Maniyan Pillai Raju said that he had not said earlier that the official panel was contesting.
Siddique's post said that those who claimed to shake the foundations of AMMA's headquarters were not in the panel. However, Maniyan Pillai Raju's response was that there is a strong protest against the criticism of the opposition candidates through the post. The actor also said that the competition in Amma has made the organization active. Maniyan Pillai Raju contested against the official panel.
Usually, the official panel in AMMA is approved by other members. But this time there was competition for the position of Vice President and the Executive Committee. Mohanlal and Edavela Babu were elected unopposed as president and general secretary respectively. Jayasuriya was elected unopposed as joint secretary and Siddique as treasurer.