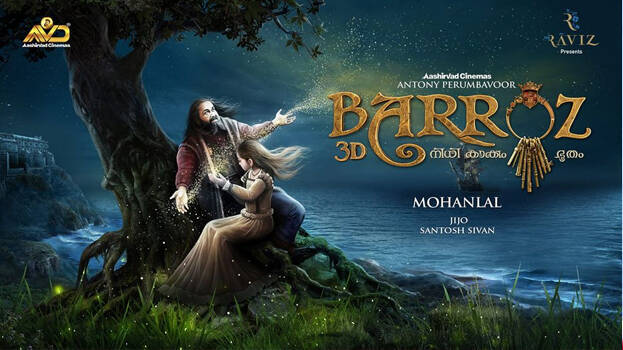 Mohanlal has shared the character sketch of his directorial debut film 'Barroz' on Facebook. The poster designed by Sethu Sivanandan shows a girl and a character played by Mohanlal.
The official launch of the film, which was announced in April 2019, was on March 24 this year. But filming was halted after Covid's second wave. But now Mohanlal has announced that filming will resume on Sunday.
Though the film was shot in Kerala and Goa, Mohanlal had earlier said that the entire shoot would have to be abandoned. Mohanlal's film is based on the story of Jijo, who directed India's first 3D film 'My Dear Kuttichathan'. The title character of the film is that of a ghost played by Mohanlal.