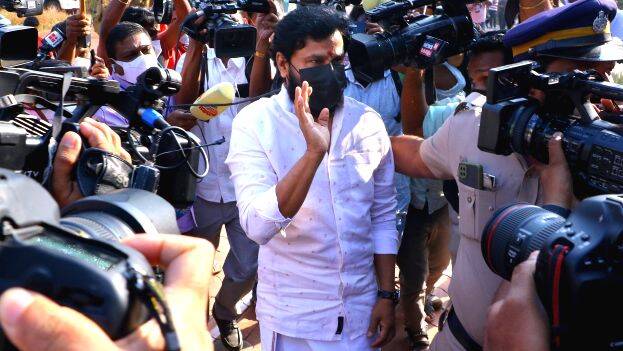 KOCHI: The crime branch will question director Balachandra Kumar, who made serious revelations in the actress assault case, together with the accused including actor Dileep.
Balachandra Kumar was instructed to come to Kochi when requested. The crucial interrogation will be on Monday or Tuesday. It will be overseen by Crime Branch ADGP S Sreejith and Superintendent MP Mohanachandran.
Evidence and audio recordings related to the conspiracy to assassinate the investigating officers will be lined up and questions will be asked. He will also be asked about the blackmail allegations against Balachandra Kumar.
Blackmail allegations dismissed
Balachandra Kumar has denied the allegations of blackmail. "Dileep's complaint to the Chief Minister and his anticipatory bail petition in the High Court does not state that I threatened or received Rs 10 lakh. Now he is deliberately trying to denigrate me. I am planning to lodge a complaint with the police seeking an inquiry into the blackmailing", he said.
Support from 100 people, including superstar
Balachandra Kumar says that he has the support of more than 100 people in the film industry, including a superstar. "As I was going forward with the revelations, a superstar informed his support by sending thumps up emoji on WhatsApp. 30 actors and people from the directing and production sectors have expressed their support both over the phone and offline".