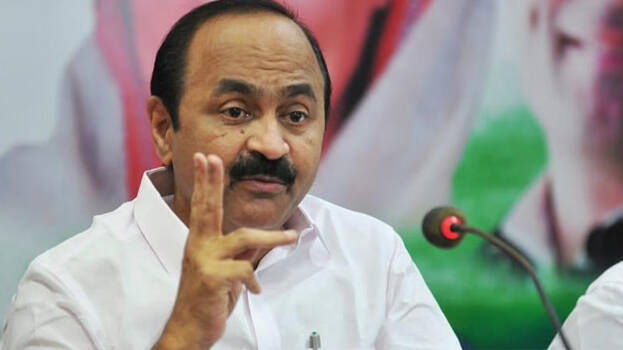 KOCHI: The Lokayukta Ordinance was promulgated in a secret manner, said opposition leader V D Satheeshan. The chief minister, opposition leader and speaker are part of the committee that selects the Lokayukta. Even after amending the act, neither the opposition nor the opposition leader were informed, alleged Satheeshan.
'The importance of the law has lost its significance with the central government bringing in changes in the Prevention of Corruption Act. The Lokayukta was the only hope left. The government and related authorities are obliged to completely obey the recommendations and suggestions of the Lokayukta. This has been diluted now enabling the government to accept or reject the Lokayukta's decisions and recommendations through hearings. With this, the decision on a complaint filed against a minister for corruption in the Lokayukta will be in the hands of the chief minister. The chief minister can conduct a hearing and decide not to take action. Thus, the Lokayukta will no longer have any significance', said Satheeshan.
'Any person who is a retired Chief Justice of High Court or retired judge of Supreme Court is eligible to be appointed as the Lokayukta. Now that has changed and any judge has been made eligible. This is another act to reduce the significance of Lokayukta. The reason behind such a hastened decision is that numerous cases against the government are under the consideration of the Lokayukta. The central leadership of CPM is of the opinion that Lokayukta's powers should be expanded. This is contradictory to the state government's decision. The CPM in Kerala is turning into a local party', he said. The leader said that he has sent a letter to the governor requesting him not to sign the ordinance.