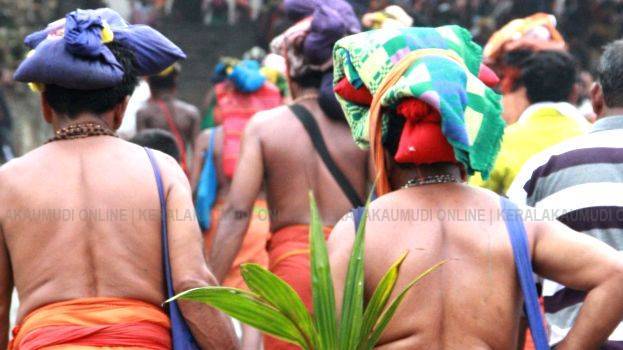 SABARIMALA: Hindu organisations are getting ready to go for protest in Sabarimala if the government intends to change its pre-poll stand on the women's entry issue.

The government had backtracked from its earlier controversial stand on women's entry in Sabarimala during the time of the poll.
The police had been sending back young women reaching Nilakkal after verifying their age. The government's shift in attitude is said to be out the fear that allowing women to enter Sabarimala and create controversy would negatively affect the poll prospects of the LDF.

But now various Hindu organisations presume that the government may revert to its earlier stand when Sabarimala opens for Edava puja. Many Hindu activists have already left for Sabarimala to check whether any young woman is entering Sabarimala.

During the time of election, the government had made maximum efforts not to provoke believers.
As part of this, young women reaching Sannidhanam in KSRTC bus or private vehicles were checked at Nilakkal and sent back.
Now, since the election is over, Sangh Parivar feels that there are chances for the government to revert to its earlier stand in favour of all-women entry in Sabarimala.

For the pujas of Edava month, Sabarimala temple will open at 5 pm on Tuesday. The temple will close on May 19.
Currently, private vehicles are not allowed to go to Pamba. Parking facility is arranged for them at Nilakkal. From Nilakkal, there are only KSRTC service to Pamba.