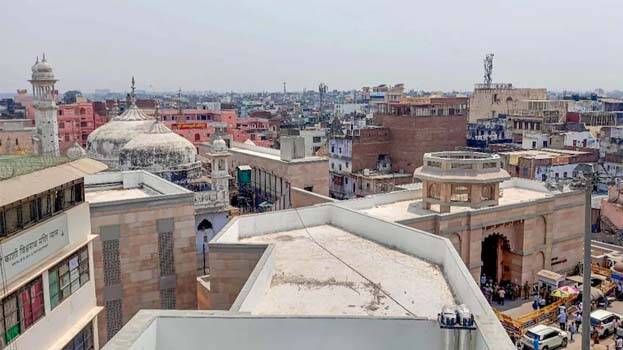 NEW DELHI: The Supreme Court has directed the district magistrate to protect the Shivling that was allegedly found during a survey at the Gyanvapi Mosque in Varanasi. The case will be heard by the Supreme Court on Thursday. Until then, the Shivling should be protected, but the Supreme Court has directed that Muslims should not be restricted from praying in the mosque.
The Supreme Court has stayed the order issued by the Varanasi Civil Court on May 16 to seal the area and bar people from entering. The apex court also said that only a part of the order relating to the protection of the Shivling would be retained. The court issued notice to the UP government and the petitioners on the issue. The apex court did not block the Varanasi court's order to conduct a site survey.
A petition was filed in the Varanasi High Court in 1991 alleging that the sixteenth century Mughal Emperor Aurangzeb built Gyanvapi Mosque by demolishing part of the Kashi Vishwanath Temple. The petitioners and the local priest had sought permission to worship inside the Gyanvapi mosque.
Following the Ayodhya verdict, Vijay Shankar Rastogi, a lawyer, filed a petition seeking an Archaeological Survey of India survey of the mosque, citing problems with the construction of the Gyanvapi mosque.