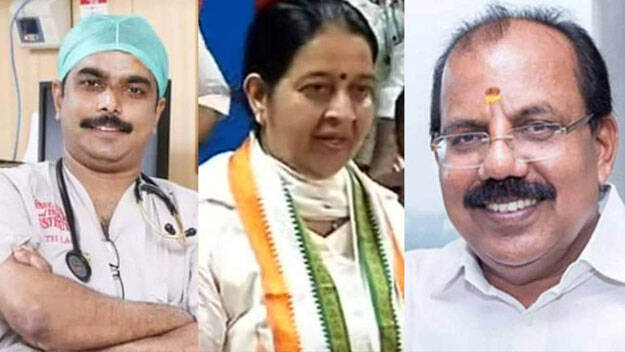 KOCHI: Election campaigns are heating up in Thrikkakara by-polls. Congress and CPM are targetting each other with accusations. The cyber warriors of these political parties are working day and night in order to win the Thrikkakara elections. The immediate answer to the accusations, apt replies, trolls and even rain warnings are their weapons in the campaign. Facebook is the main platform. All three fronts are active on all social media, including WhatsApp, Instagram and Twitter.
CPM state secretariat member M Swaraj is in charge of the Left Front's campaign. There are more than 12 cyber warriors for them. The pages of the CPM District Committee and the State Committee are also active.
The cyber campaigning of UDF is based on the views of PT Thomas. The measures taken by the Pinarayi government which was not in favour of public were spread on all social media. Youth Congress cyber experts are also wroking for 24 hours a day.
The NDA is aiming for a coup and focuses on anti-people actions of the Left and Right Fronts and clears all allegations against the Central Government. The Facebook pages of all BJP leaders, including A NRadhakrishnan, are live.