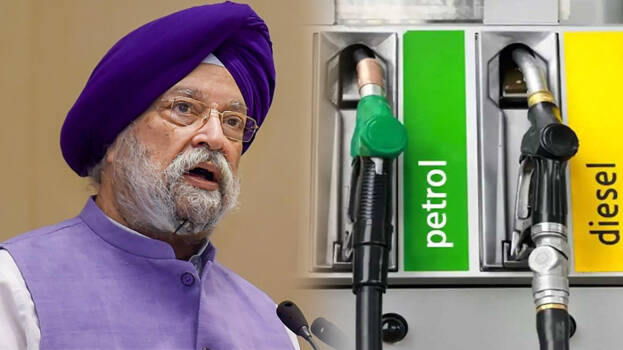 NEW DELHI: Union Petroleum Minister Hardeep Singh Puri has lashed out at the states for not reducing fuel tax despite the central government reducing it. According to the Union Minister, the states were trying to take credit for the reduction made by the central government. He added that states, including Kerala, should reduce taxes if they have any sincerity.
'Not entirely surprised to see senior leaders from Rajasthan, Maharashtra & Kerala claiming credit for the actions taken by Centre & trying to pass off proportionate reduction in the VAT component due to a cut in Central Excise announced by FM, as their own reduction in VAT," the minister wrote on Twitter.
'This reduction has nothing to do with any decision taken by the State govt.

'First they didn't reduce taxes in November even as BJP states did and now they have gone a step further by claiming undue credit for the reduction announced by the Centre,' he added.