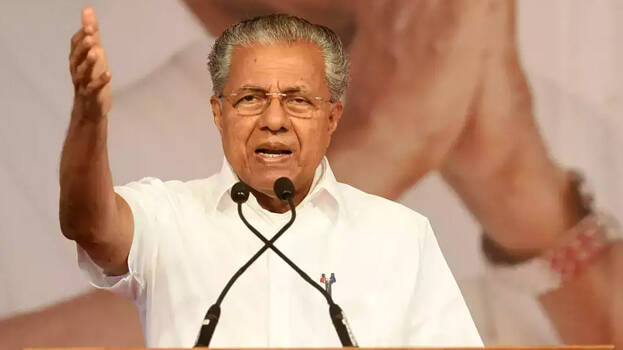 THIRUVANANTHAPURAM: Chief Minister Pinarayi Vijayan said that the LDF and the government are with the attacked actress in the actress assault case. The CM said that the accused were arrested only because the LDF government was in power and if it was the UDF, the arrest would not have taken place. Pinarayi Vijayan alleged that the UDF has always stood only with the accused.
The CM said that the arrest in the case was speedy and there was no obstruction for the police to nab the accused. The CM said that the police have no fear in going against any high profile person and the government is with the actress at every stage of the investigation.
The actress had filed a writ petition in the High court yesterday alleging serious allegations against the government and the trial court in the case. It is alleged that the probe is being sabotaged by the ruling political leadership and that the trial court did not act on the forensic report that the memory card containing the footage was tampered while being in court custody.
The hash value changes only if someone views or copies the file on the memory card. The trial court kept this serious matter in secret. The trial court did not act on the request that the memory card to be sent back for forensic examination to find out if it had been handled illegally. She said in her petition that she had no choice but to approach the court for justice.
However, the High Court judge today withdrew from considering the petition. Justice Kauser Edappagath stepped down. The case will be heard by another bench tomorrow. The actress had asked the court not to allow Justice Edappagath to consider the petition. Following this, the judge today said he was withdrawing from the case.