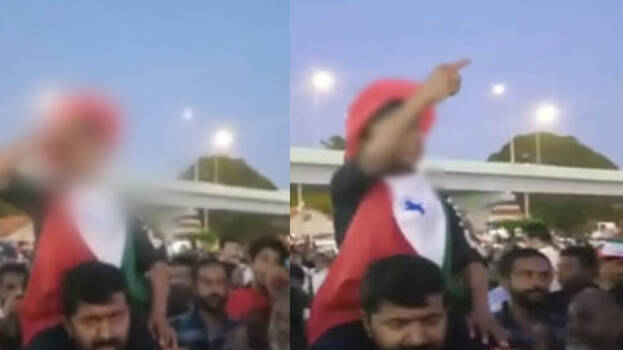 ALAPPUAZHA: Hints suggest that the boy, who chanted provocative slogans during a Popular Front rally, is a native of Thoppumpady in Ernakulam. He has reportedly taken part in protest events earlier as well.
It has been alleged that the boy had also chanted hate slogans during protests against the Citizenship (Amendment) Act. The police will conduct a detailed investigation in this regard. The child had chanted provocative slogans amid a rally in Alappuzha, on May 21. He had raised the slogans while sitting on the shoulders of Ansar, a native of Erattupetta, arrested earlier.
However, Ansar said in his statement that he did not know the boy and he carried the child on his shoulders out of curiosity. The Popular Front's Alappuzha district president had also told the police that he did not know the child.