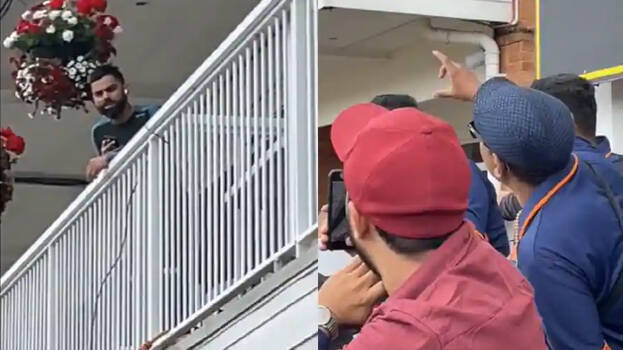 LONDON: Former India captain Virat Kohli got into an argument with a cricket fan for disturbing and abusing young Indian fast bowler Kamlesh Nagarkoti. The incident took place during India's warmup match against Leicestershire. According to sources, Kohli intervened when he saw an Indian fan constantly teasing and abusing Nagarkoti, who was fielding near the boundary line.
A video of the incident has surfaced online. In this video, Kohli can be seen rebuking the fan for disturbing the young cricketer. The fan said that he came to the match after taking a day off from his office and had been calling Nagarakoti to click a photo with him. Kohli then responded by saying, "He has come here to play the match and not to pose for photos."
Kamlesh Nagarkoti is not a member of India's Test team against England. He is travelling with the Indian team as a net bowler.