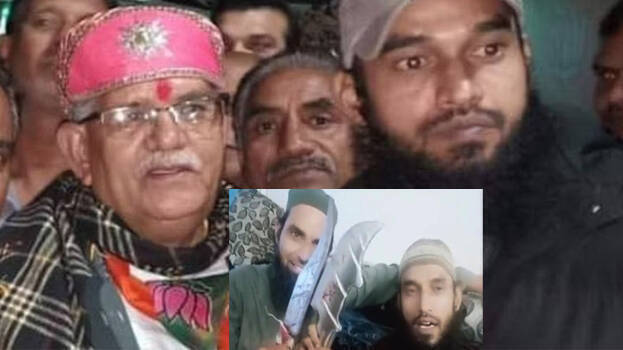 JAIPUR: Several posts on social media which is an evidence of the Udaipur murder case accused having links with the BJP, have surfaced. The important is the picture of Riyaz Attari with Rajasthan opposition leader Ghulab Chand Kattari taken during a function in 2018. An activist of BJP minority morcha had opined that Riyaz is a BJP activist. However, the BJP leaders have dismissed the allegations.
Leaders of BJP minority morcha have shared pictures with Riyaz several times. A Facebook post of 2019 included a picture of receiving Riyaz. BJP leader Irshad Chainwala is seen in this photo. The leader said that he has no connection with him and it was a function of receiving Riyaz when he was returning after performing Umrah. Meantime, the pictures of Riyaz with Udaipur district president Ravindra Srimali have also surfaced. Srimali alleged that Riyaz has no links with the party, if someone in the crowd can take a picture then such a person cannot be associated with any party and all this is done through conspiracy by opponents.
The BJP in Rajasthan which has been on the defensive since the party affiliation of the accused in the murder case came to light, responded on Saturday that Riyaz is not a member of the party.

Rajasthan BJP minority morcha state president M Sadiq Khan said, 'BJP is the biggest party in the world and so anyone can take pictures with our leaders and it doesn't mean they are members of the party.