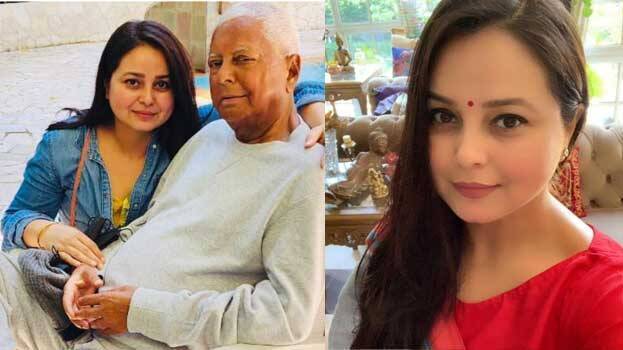 NEW DELHI: Rohini Acharya, the daughter of RJD President Lalu Prasad Yadav, is winning praise after donating a kidney to his father. Lalu Prasad Yadav underwent a successful kidney transplant surgery in Singapore on Monday. BJP leader Giriraj Singh, who is one of Lalu Prasad Yadav's fiercest critics, was among those who showered praise on Rohini.
"Rohini Acharya is the ideal daughter. I'm proud of you. You have set an example for future generations," Giriraj Singh tweeted.
BJP MP Nishikant Dubey was another leader to praise Rohini. "I don't have a daughter. Today, after seeing Rohini Acharya, I want to fight with God for not blessing me with a daughter," Mr Dubey tweeted.
Lalu Prasad Yadav's son and Bihar Deputy Chief Minister Tejaswi Yadav had informed the other day that Lalu Prasad Yadav's surgery was successful and he was shifted from operation theater to ICU. Tejashwi also stated that his sister Rohini and father Lalu Prasad are healthy.
Hours before the surgery, Rohini shared pictures with Lalu Prasad Yadav that went viral on social media. Sharing the pre-surgery pictures, Rohini tweeted, "Ready to rock and roll. Wish me a good luck".