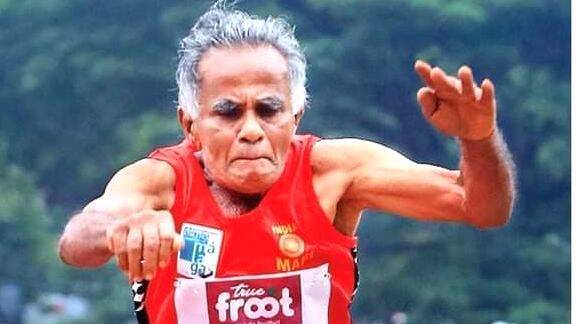 THIRUVANANTHAPURAM: Even at the age of 80, former MLA M J Jacob is proving that age is just a number. The veteran athlete won two bronze medals in 800 m and 200 m hurdles for India at the World Masters Championships held in Finland.
Education Minister V Sivankutty congratulated M J Jacob and wrote on his Facebook page - 'Comrade M J is our pride'.
Jacob won gold in Masters Asian meet held in China and Japan. He also won medals at the World Championships in Australia, France and Spain.
An LLB and MA graduate, M J Jacob became an MLA in 2006. He was a sportsman since his school days. He was a champion in Aluva UC college from 1962 to 1965 . He created university record in 1500 m and 5000 m races. He stood first in the 80 m race and 200 m hurdles in the State Malayali Masters Championship.
He has done many activities using MLA funds to improve sports facilities in Piravam constituency. M J Jacob says that proper diet and training are his strength. Even at this age he is winning medals for the country and becomes an inspiration to others.