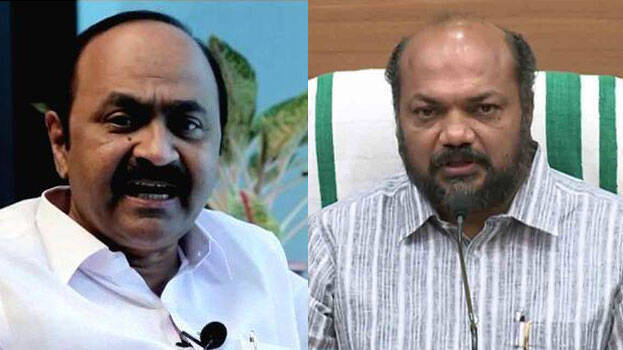 THIRUVANANTHAPURAM: "Will Satheesan say that he wasn't the one who had lit the lamp in front of Golwalkar's picture?", asked Minister P Rajeev. He also demanded to release V D Satheesan's speech at the RSS stage. The minister made the remarks at a press meet in Thiruvananthapuram.
"Why is he not replying about lighting the lamp in front of Golwalkar's picture? Why doesn't the opposition leader, who answers everything correctly, not answering this one? The speech given by V S Achuthanandan has been released. He went to the stage and clarified the party's stance. Similarly, V D Satheesan's speech should be released too. If he had made a mistake, he could have said that. If he had lit the lamp without knowing who Golwalkar was, then he could have said so", said the minister.
The minister also said that Sreelekha's YouTube video, in connection with the the actress assault case, was inappropriate. "As the matter is in the consideration of the court, I am not commenting further. The government has always stood with the survivor. It has been made clear earlier as well", he added.
In addition, P Rajeev criticized that it was wrong to raise the speaker's ruling outside the house and that the action of the opposition leader, who insulted and questioned the speaker, was against the rules of the house. As per rules, only matters that come under the jurisdiction of the state government should be raised in the assembly. If one reads the gold smuggling submission document, then they will understand the law violation. If the law is violated, then it will become a convention and a right. The minister also mocked that the opposition had reached a deplorable state of having no issues to raise in the assembly and also accused them of misusing the assembly system.