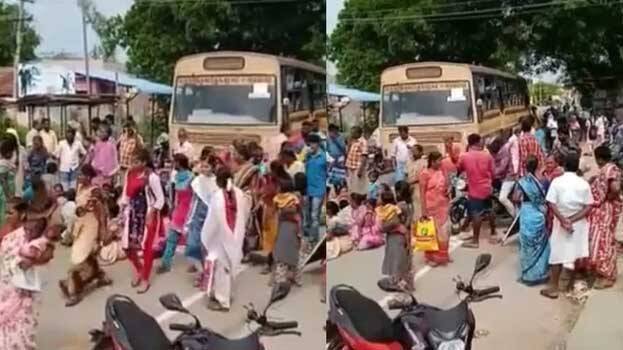 CHENNAI: Another student has committed suicide in Tamil Nadu after the Kallakurichi incident. A plus two student St Anthony's School at Kilacheri in Tiruvallur near Chennai committed suicide. The student who returned from school was found hanging in the hostel.

The reason for the suicide is not clear. Police reached the spot after the hostel officials informed them and they in turn contacted her relatives and took her to the hospital. The body has been shifted to the mortuary.
The student's relatives are protesting alleging the death as a murder and not a suicide. In the wake of the Kallakurichi incident, heavy security has been deployed in the school. A large posse of police have been deployed in the area. The case has been handed over to the crime branch. The officials informed that a detailed investigation has started in the incident.
The suicide of the plus two student of Shakthi Matriculation Higher Secondary School at Chinnasalem in Kallakurichi of Tamil Nadu had led to widespread violence and protests. There was heavy stone pelting and burning. Many buses including a police van were set on fire. The protest demanded the arrest of the teachers mentioned in her suicide note.