'Ayyappanum Koshiyum' film is directed by Sachy starring Prithviraj and Biju Menon in the lead roles. The film bagged several national awards including awards for Best director and Best singer. Nanjiamma who sang 'Kalakkatha' song won the national award for best female playblack singer. She has shared her response to the audience in a special interview by Kaumudy Movies.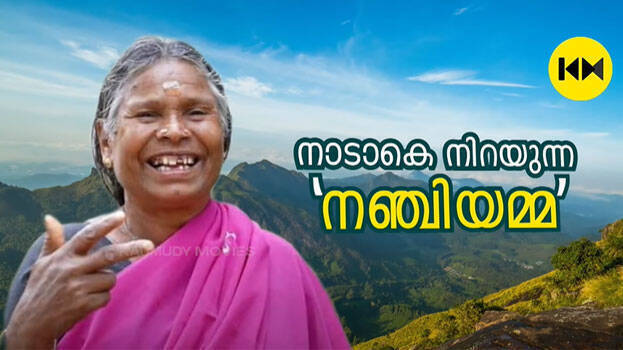 "Sachy sir is like a god to us. They said that they needed a song. If I had studied, I could have wrote it down. All my songs comes from my mind. This is a song that I created. I never thought that this song will be in the movie. I did not think that the audience would accept it. Before the release of the film, I rarely left my house.", said Nanjiamma.
"Prithviraj, Biju Menon and Suresh Gopi called me after receiving the award. 'Nanjiamma chechi, you smashed it, this was Suresh Gopi's response via call. I will go to receive the award from the President on whatever date they call. I have asked many program organizers for an opportunity. They said no. After the release of 'Ayyappanum Koshiyum', they called me. But I said I won't come'., stated Nanjiamma.