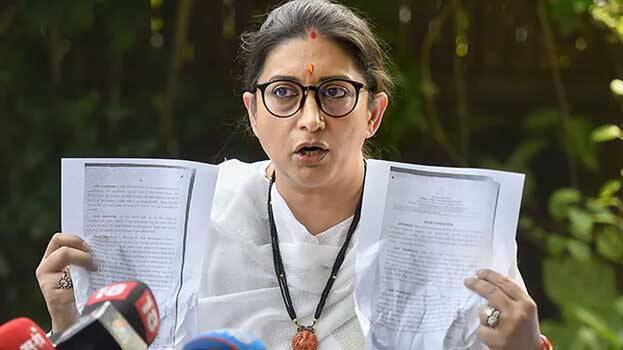 NEW DELHI: The Delhi High Court has ordered Congress leaders to delete the tweets on Union Minister and BJP leader Smriti Irani's daughter within 24 hours. The court has directed to remove the tweets alleging that Irani's daughter was operating an illegal bar in Goa. The order has been issued against three Congress leaders namely Jairam Ramesh, Pawan Khera and Netta D'souza in connection with the defamation case filed by Irani. The Congress leaders have also been asked to appear before the court on August 18.
The court also noted that if they failed to delete the tweets immediately, they would have to be taken down by Twitter. The order was pronounced by Justice Mini Pushkarna, who pointed out that the allegations were made against the complainant without checking the facts. It has adversely affected the reputation of the complainant, said the court.
Taking to Twitter, Union Minister Kiren Rijiju also criticized that one must verify all the facts before leveling defamatory charges against persons holding high positions or any citizen.
Meantime, Jairam Ramesh tweeted, "The Delhi High Court has issued notice asking us to formally reply to the case filed by Smriti Irani. We look forward to presenting the facts before the court. We will challenge and disprove the spin being put out by Ms Irani."