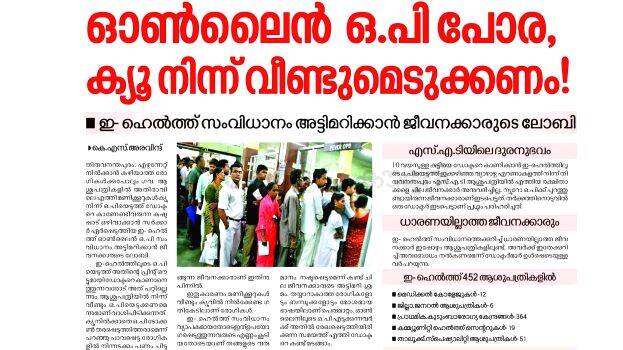 THIRUVANANTHAPURAM: The government has blocked the attempt of some employees to sabotage the e-health online OP booking system implemented to end long queues in government hospitals.
The e-health project director Mohammed Y Safirulla has instructed the hospital chief to ensure that treatment is not denied to patients coming with online OP ticket. Action should be taken against hospital staff who insists that online OP is not accepted. He told Kerala Kaumudi that the staff in all hospitals will be trained on e-health system. 452 hospitals including medical colleges have e-health facilities.
Kerala Kaumudi on Sunday had reported the news and action was taken on the basis of this. Those who book through online can consult doctor at the mentioned time. E-booking also helped to ensure that the doctors and staff were available throughout the working hours.