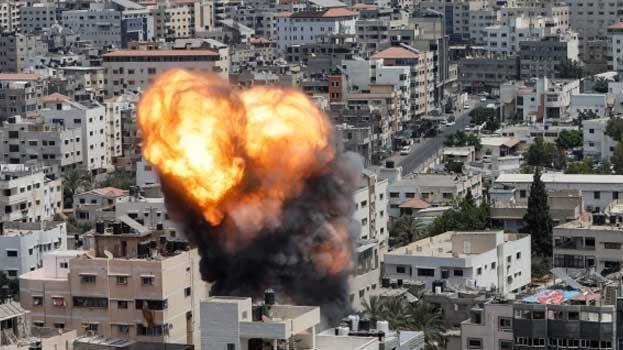 TEL AVIV: At least 24 people, including six children, were killed in the Israeli airstrikes on Islamic Palestinian Islamic Jihad (PIJ) group members in Gaza. Around 204 people have sustained serious injuries. Meantime, Israel blamed Islamic Jihad militants for the death of the children in a blast in Jabalia. The exact number of children killed in the Jabalia attack is not available.
In Friday's attack, members of the PIJ, including top commander Tayseer al-Jabari, were killed. From Friday onwards, Gaza had launched 300 rocket attacks against Israel, said the Israel army. No civilians were injured as Israel had intercepted all missiles that entered its airspace with the iron dome missile defense system. A total of 19 PIJ members were arrested by Israel during a raid in West Bank.
The Israeli attack comes in the backdrop of the PIJ's threat to launch a bomb attack in central Israel. The PIJ, centered in Gaza, operates with the support of Iran. The PIJ, based in Syria's Damascus, is one of the strongest militant groups in Gaza.