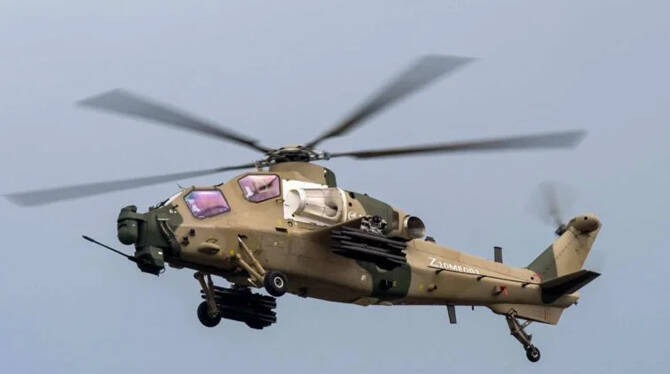 After knowing the strength of Apache helicopter, which India recently acquired from United States, Pakistan has also been keen on buying similar helicopters. But Pakistan's desire is unlikely to get fulfilled due to their poor economic condition and strained relations with US. China has effectively used this opportunity and have built helicopters of the same design as the Apache for delivery to Pakistan. The look of Chinese Army's new Z10 helicopters is similar to that of Apache.
Reports indicate that a new version of the Z10 helicopter used by the Chinese Army has been made for Pakistan. The image of the new helicopter appeared on the Chinese social media site Weibo. But defense observers soon identified the helicopter as a replica of the Apache.
Weighing 5,100 kg and having a range of 1,120 km, the Z-10 is primarily designed to attack tanks. It will carry rocket launchers, air-to-air missiles and other weapons. A revolver pistol of 23 mm caliber is also mounted on it. It can carry more than a dozen anti-tank missiles. While it can compete with Apache in appearance, Pakistan's situation will be even worse if the Z10 shows China's usual quality in performance. The aircrafts, ships, air defense system etc. recently purchased from China cannot be operated due to multiple technical problems.