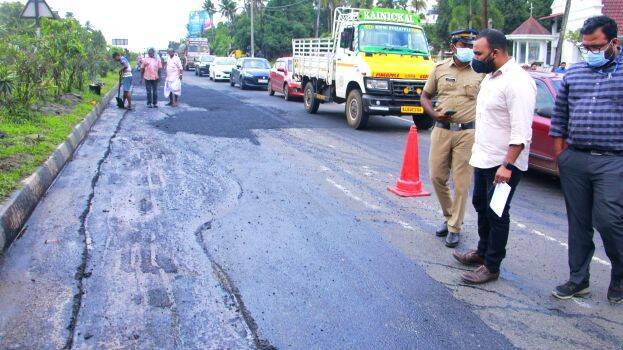 THIRUVANANTHAPURAM: In the wake of High court's warning to fix the potholes on the national highways in the state within a week, the government has appointed a five-member committee chaired by the secretary of the Public Works Department to coordinate and supervise the measures. The members are Chief Engineers of National Highways and Public Works Department. The progress report should be submitted daily to Mohammed Riyas, Minister of Public Works.
Following the High Court order, around 60 percent of potholes on major and minor roads, including national highways, have been metalled and temporarily filled. Due to rain, tarring cannot be done. It is decided to do tarring after drying.
The use of bitumen premix (a mixture used to seal road potholes during monsoon) to fix the potholes in Alappuzha, Cherthala, Ernakulam and Thrissur regions, which have the highest number of potholes on the national highway has become controversial.