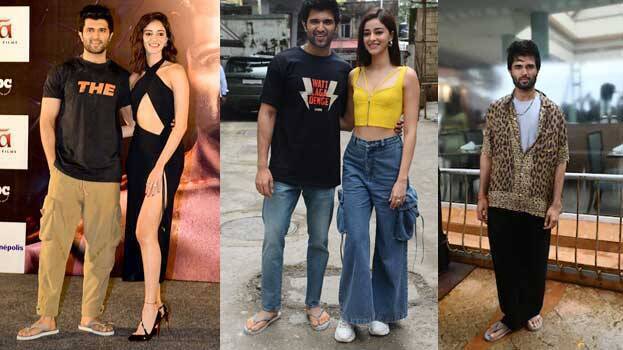 Fans are eagerly waiting for the film Liger, which stars South Indian superstar Vijay Devarakonda and Bollywood actress Ananya Pandey. The film will hit the theaters on August 25. The film's promotional work is currently underway with the involvement of the cast and crew. Meanwhile, Vijay Devarakonda wore chappals to promotion events, which is getting the attention of fans.
The star who comes to the promotion event wore normal chappals along with all kinds of dresses. After noticing this, many fans questioned this peculiar act by the actor. "There are thirty days of promotion work in a month. Searching for a new dress and pair of shoes every day is very tiring. So I bought a chappal. It made my life easier. I like to wear all kinds of clothes and will wear anything according to his mind", Vijay said. Stylist Harman Kaur revealed that the star is wearing chappals worth Rs 199 .
Vijay Devarakonda will be seen as a boxing star in Liger, a sports film directed by Puri Jagannath. Ananya Pandey, Ramya Krishna and Ronit Roy are playing other important characters in the film. Boxing legend Mike Tyson makes a guest appearance in the film. The film was produced by Karan Johar, Puri Jagannath and Charmme Kaur.