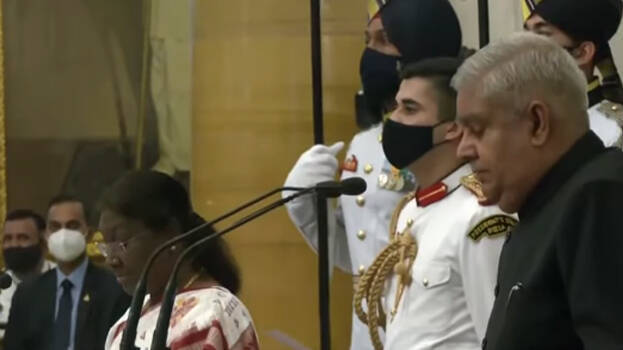 NEW DELHI: Jagdeep Dhankhar was sworn in as the 14th Vice President of India. President Draupadi Murmu administered the oath in a ceremony held at the Rashtrapati Bhavan. Dignitaries including outgoing vice president Venkaiah Naidu, Prime Minister Narendra Modi and Union Ministers attended the function.

Dhankhar, the NDA candidate, won the post by getting 528 votes. The opposition's andidate Margaret Alva got 182 votes. The opposition, which hoped to get 200 votes, could not get that much. Out of the 780 MPs, only 725 voted in the election.

Jagdeep Dhankhar was the Governor of West Bengal. He had worked as a lawyer and a public representative. He is a native of Kithana in Rajasthan. After graduating in Physics, Dhankhar completed his LLB from the University of Rajasthan. Worked as a lawyer in Rajasthan High Court and Supreme Court. In 1987, he was elected as the president of the Rajasthan High Court Bar Association.