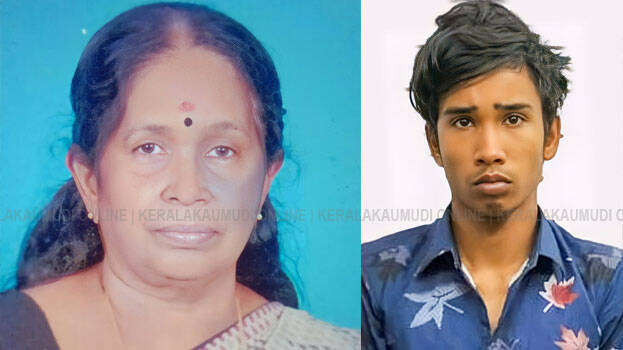 THIRUVANANTHAPURAM: The ornaments suspected to have been stolen by Adam Ali, the accused in the murder case of Manorama, retired collegiate education superintendent, in Kesavadasapuram, were found in the kitchen of her house. They were found in the cover containing pills and kept on top of the fridge.
The investigation official, medical college circle inspector Harilal said Manorama's husband Dinaraj informed that seven sovereigns including thali mala, bangles and studs were found in a search conducted. The police had stated that Manorama (68) was killed by Adam Ali (21) of Bengal Cooch Behar district, for the ornaments and the accused said that he lost the black bag containing the ornaments. However, the present finding is contrary to the argument of the police. It is believed that Manorama kept the jewellery in the cover when her husband went out.

Manorama moved the Rs 60,000 rupees withdrawn from the bank and kept in the pocket of Dinaraj's pants, to a safe place in the house. Soon after the incident, the money that was missing from the pocket, led to the suspicion that it had been stolen. The money was found the next day in a search. When Adam Ali, who is in custody for the past one week, reiterated that he had not stolen the ornaments, the police asked Dinaraj to search the house in detail.
However, the police are saying that robbery attempt is the reason for the murder. The police still say that after killing Manorama, Adam Ali searched the house for money and gold and after finding nothing, dumped the body in the well and left the place. Adam will be in police custody till August 19. The police said that Adam will be produced in the court within two days after examining some more scientific evidence.