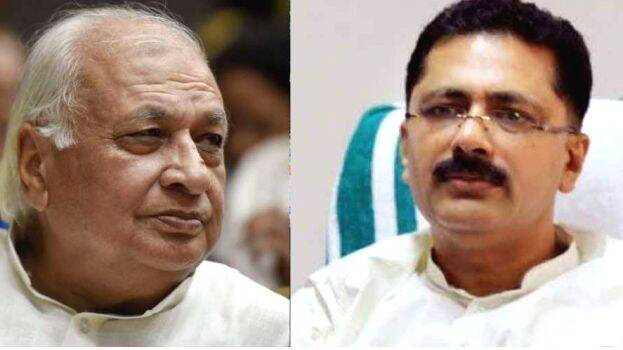 THIRUVANANTHAPURAM: Governor Arif Mohammad Khan mocked the chief minister in an unusual press meet. Stating that he will not walk away from the media, the Governor also clarified that he cannot ask the media to get out as the chief minister says.

The governor harshly criticized former ministers' K T Jaleel and Saji Cherian at the press meet. Referring to Jaleel's statement of Azadi Kashmir, the Governor said that an MLA had questioned the integrity of the country. He also termed Jaleel as an MLA who speaks the language of Pakistan. He also said about E P Jayarajan's air travel ban. There was a minister who criticizes the constitution, his dig was at Saji Cherian.
The Governor started an unusual press meet at the Raj Bhavan at 12:00 noon. The governor who started his press meet by showing the sensational visuals of the historic congress, alleged that the chief minister's private secretary K K Ragesh intervened and stopped the police when they tried to prevent the people who protested against him. The top post Ragesh is holding now is the reward for his act. He raised harsh criticisms against the chief minister over the reappointment of Kannur University vice chancellor and released three letters written by the chief minister.