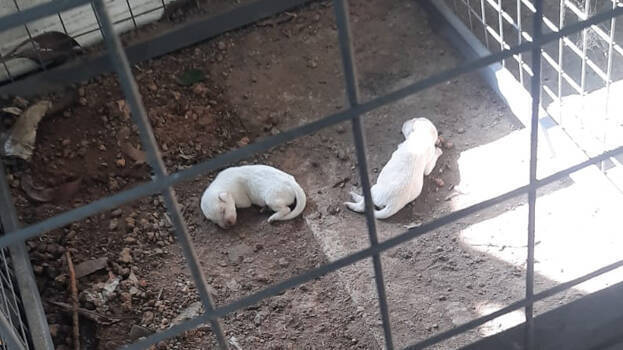 NILAMBUR: A stray dog was beaten while giving birth in Chandakunnu. Someone hit the dog at the back with a stick when the head of the third pup was coming out. This happened after giving birth to two puppies. The dog ran in pain for hours. The incident happened on Tuesday.

Social activist K P Mujeeb Rahman noticed the dog wandering with the half-born baby yesterday morning. He held the dog with the help of emergency rescue force and took it to the veterinary hospital. The doctor performed a minor operation and took out the bodies of two puppies including the half born one.
It was dead and decomposed. The two puppies born were found on the roadside and is now with its mother. Later, when the kennel was opened to clean, the mother ran away. The hospital staff and Mujeeb are giving milk and biscuits to the new born ones. The door of the kennel is kept open hoping the mother to return. It is believed that the dog may have beaten while giving birth in some domestic environment.