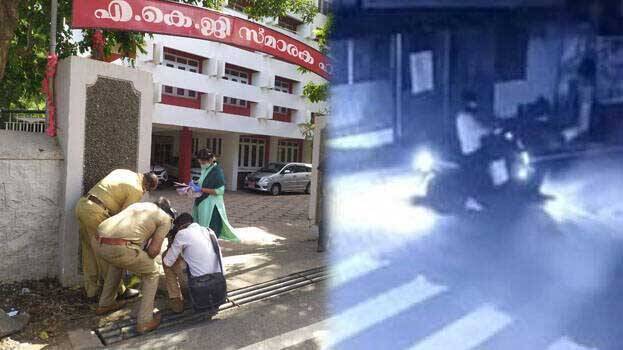 THIRUVANANTHAPURAM: According to the investigation team, Youth Congress leader Jithin, who was taken into custody by the crime branch in the AKG Centre attack case, has received the help of a woman. Officials say that this woman, who is Jithin's friend, provided the scooter to carry out the attack.
As per the investigation team, the woman gave the scooter to Jithin, who was waiting in a car at Gowreeshapattom. After throwing the explosives at the AKG Centre, Jithin returned and gave the scooter back to her. She then drove away on a scooter. The crime branch has collected the CCTV footage in this regard.
Meanwhile, the investigation team conducted scientific tests to find the scooter used by Jithin. The superimposing test was conducted in the forensic lab to confirm whether it is the same scooter as seen in the CCTV footage. It was found that Jithin used Honda's Dio standard scooter.