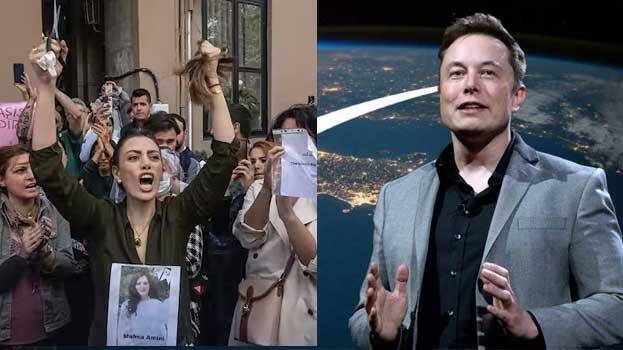 TEHRAN: Tesla CEO Elon Musk has lend a helping hand to Iran where the government shut down internet following massive protests due to the death of a woman who was in custody after being arrested by the morality police. SpaceX founder Musk said that he would activate company's satellite internet service, Starlink in Iran.
Musk's response came after a high-ranking US official stated that the US had taken steps to ensure internet service for the Iranian people. Yesterday, the US government had issued guidelines for providing internet services.
The two of the remaining social networks in the country, WhatsApp and Instagram, were shut down last Wednesday as a result of the protests. It was reported that 31 civilians were killed in the protest.
Mahsa Amini, a 22-year-old woman who was arrested on September 13 from the national capital by the police for not wearing hijab. She died after being in a coma for three days in a critical condition. Following this, Iran was witnessing protests where women publicly burned down the hijab and cut their hair. The visuals of the police using tear gas at the protests have been circulated on social media.
Iran's police units with extreme moral policing had made hijabs part of women's dress code. Also, tight clothes, ripped jeans and clothes exposing knees are banned.
Mahsa Amini was arrested as per this. Tehran police denied the allegation that she died due to police torture. They gave an explanation that the cause of death was a fall and the injury caused by that.