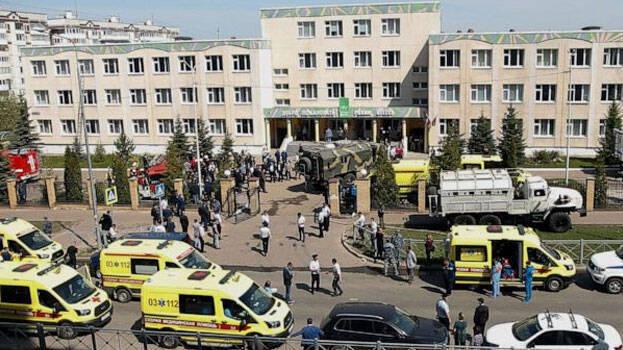 MOSCOW: A shooting has taken place in a school in the central Russian city of Izhevsk killing 15 persons, including children. Russian authorities said that 20 persons have been injured in the attack. During the time of the attack, 1000 students and 80 teachers were present at the school.
The attacker, spotting a Nazi insignia on his dress, is reported to have killed himself after the shooting. The authorities said that no other information is available about the shooter.
Russia's investigating officers have said that the killed include teachers, security guards, and children. The injured have been transferred to the hospital.
Izhevsk is the capital of the Udmurtia region in Russia and lies 1000 km from Moscow.