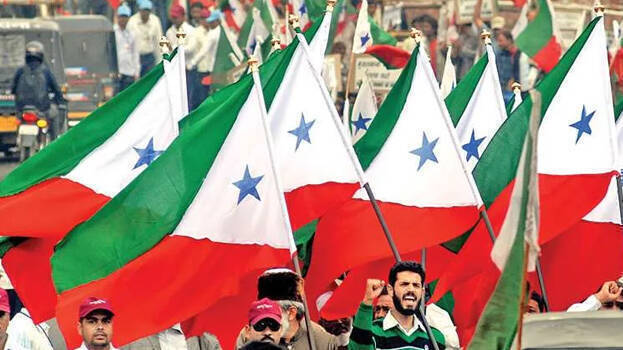 NEW DELHI: The central government has issued an order declaring the Popular Front of India as an unlawful organization. The ban banned under UAPA Act will be in effect for five years. The order says that the organization has carried out terrorist activities and murders.
The central government order reads that PFI and its associates or affiliates or fronts have been indulging in unlawful activities, which are prejudicial to the integrity, sovereignty and security of the country and have the potential to disturb public peace and communal harmony of the country and support militancy in the country. The notification says that the outfit has links with terrorist organizations including ISIS. The central government's order also refers to three murders in Kerala. The order mentions the murder of Sanjith, Abhimanyu and Bipin. The central government also said that the governments of Uttar Pradesh, Karnataka and Gujarat have recommended a ban on the PFI.
Along with PFI, its associates Rehab India Foundation(RIF), Campus Front of India(CFI), All India Imams Council(AIIC), National Confederation of Human Rights Org(NCHRO), National Women's Front, Jr Front, Empower India Foundation &Rehab Foundation Kerala were also declared unlawful associations. Working in these organizations is punishable by up to two years in prison.

The PFI and its affiliates were banned after nationwide raids at their offices and arrests of their leaders.