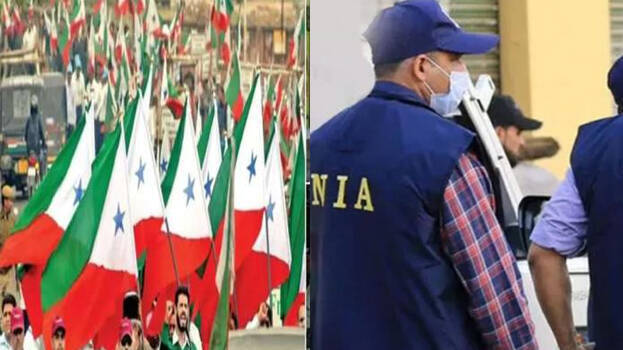 THIRUVANANTHAPURAM: Following the ban on the Popular Front of India, the Kerala police chief, Anil Kant, has ordered that the funding to PFI must be blocked, history-sheeters of PFI taken into preventive custody, and arrest PFI leaders having warrants issued against them.
The police chief also ordered that the PFI sympathizers and workers who have criminal backgrounds must be monitored. The police gave this undertaking at a meeting held at the Police Headquarters.
Those who distribute leaflets, and put up posters and banners in the name of PFI will be charged under UAPA. Likewise, those who protest or use sloganeering will also be charged under the stringent act.
Measures must be taken to remove their accounts on social media. Cyber patrolling should be intensified to identify those who use fake names to support PFI. The decision to freeze the bank accounts of all the leaders of PFI is also taken.
The alert and security measures will continue following the ban on the outfit. Those who indulged in violence during the hartal will be arrested.
Also, the government has started to seal the offices of PFI. The offices were sealed after careful checking and with the permission of district Collectors. Those trying to remove documents and other materials will be taken into preventive custody.
Meanwhile, the Chief Minister said that measures must be strictly according to the law and nothing must be done hastily.
After the central government issued the notification of the ban on PFI, the state home ministry Additional Chief Secretary issued an order giving authority to District Magistrate and Collectors to do the follow-up under UAPA.
There is a strict instruction that when the offices of the banned outfit are sealed, strict adherence to the law must be followed and the district authorities notified. The District Magistrate must be consulted if someone is to be taken into preventive custody.
The PFI General Secretary, Abdul Sathar, arrested yesterday, has been produced in an NIA court and remanded till 20 October.
Meanwhile, BJP State President, K Surendran, accused the state government of trying to shelter the PFI even after it is banned.