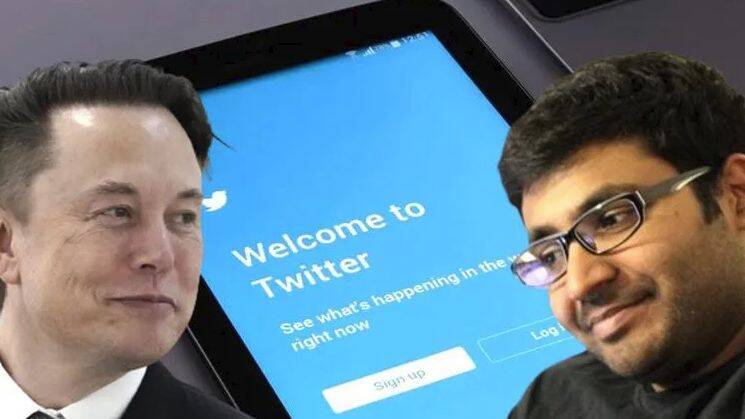 NEW YORK: Elon Musk, the world's richest man, has acquired Twitter after seven months of uncertainty. The deal is worth 4,400 crore dollars (3.62 lakh crore rupees).
Following the acquisition, Musk fired Twitter's Indian-origin CEO Parag Agrawal, Chief Financial Officer Ned Segal, Legal Affairs Chief Vijay Gadde, and Chief Customer Officer Sarah Personett. Musk himself may hold the position of CEO.
Musk will pay $8.80 crore (Rs 725.45 crore) to the ousted as part of the share deal. Parag will get $3.87 crore (Rs 320 crore).
Musk announced that he would acquire Twitter in April. A few weeks later, he said he was backing out of the deal. Parag went to the court showing that this was a fraud. Yesterday was the last day for Musk to make a final decision.
The New York Stock Exchange was closed for trading in Twitter shares on Thursday. The share price is $53.70. Musk plans to take Twitter private.
Bird free?
After the acquisition, Musk tweeted: "The Bird is Free". He also changed the Twitter description to 'Chief Tweet'. However, the European Union responded that 'the bird' will have to fly abiding the rules. India also demanded that Twitter follow the rules.
Expect a big change
Musk is ready for a big change in Twitter. Employees may be largely sacked. Twitter has also hinted that not everything on it will be free. Suspended accounts, including Trump's, may be reinstated.