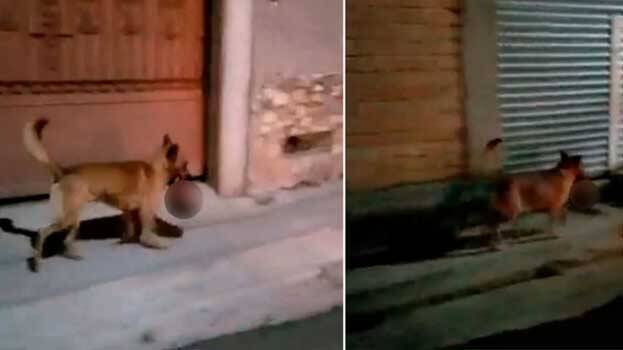 MEXICO CITY: A video of a dog running through the streets at night with a human head in its mouth is circulating on social media. The incident took place last Wednesday in Zacatecas, Mexico.
A severed human head was found in Monte Escobedo, Mexico. Nearby was a message that read 'The next head is yours'. The dog might have taken the head from here. According to the police, there has been a conflict between drug gangs and local gangsters in the area for several days. The victim has not yet been identified. No other body parts of the deceased have been found. The police have clarified that drug mafias usually send such messages. The Mexican police stated that they have started an investigation into the incident
This shocking incident in Mexico comes just after eighteen people were killed in a clash between two gangs last month. Mayor and ex-mayor were killed in the conflict.