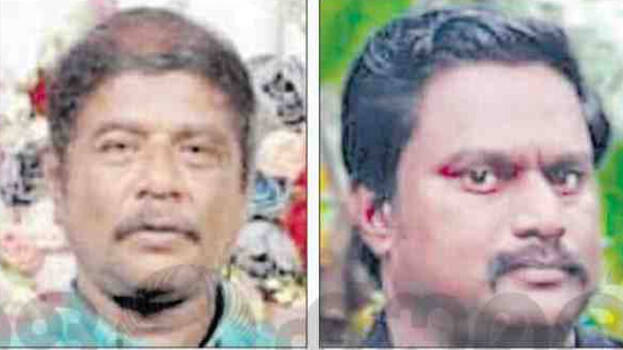 THALASSERY: Parayi Babu, the main accused in the twin murders in Thalassery, has been arrested. He was nabbed from Iritty. Jackson, Naveen and Sujith, who were in the killers team, were taken into custody earlier. The police have the dying statement mentioning the names of Babu and Jackson.

Khalid (52) of Thrivarnna at Illikunnu in Koduvally and Poovanazhi Shameer (48), Khalid's brother-in-law and a member of CPM Nettoor branch are the two dead. Shanibi (24) of Nettoor seriously injured has been admitted at Thalassery Cooperative Hospital. Khalid died on the spot and Shameer at Kozhikode Baby Memorial Hospital. Khalid was stabbed on the neck, Shameer sustained stab injuries on his back and Shanibi on his chest. The attack happened last evening near the canteen of Thalassery Cooperative Hospital.
Shameer's son Shabil was beaten by a group last afternoon for questioning the sale of ganja. A five-member team led by Parayi Babu came in the name of settling the problem after learning that Shabil has been admitted at the cooperative hospital. Babu stabbed Khalid, Shanib and Shameer with a knife following a verbal dispute. Parayi Babu fled after the incident.
Police Commissioner Ajit Kumar, additional SP A V Pradeep and Thalassery ASP Nithin Raj visited the spot. Khalid will be laid to rest at Amukka mosque after post-mortem.