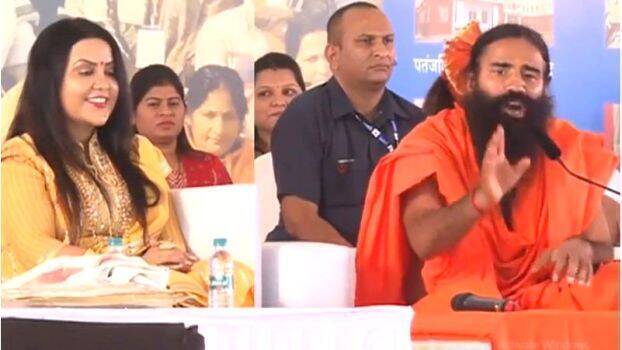 MUMBAI: Yoga Guru Baba Ramdev has sparked yet another controversy by making an anti-women remark. Attending a public function in Mumbai, Ramdev said that women look beautiful even if they don't wear clothes. He made the remark at the Yoga Science Camp organized by Patanjali Yogpeeth and Mumbai Mahila Patanjali Yoga Samiti. Amrita Fadnavis, the wife of Maharashtra Deputy Chief Minister Devendra Fadnavis, was also present at the event in Thane.
"Women look good in sarees, they look good in salwar suits, in my eyes, they look good even if they don't wear anything," Ramdev said.
Earlier, Baba Ramdev had sparked a controversy by alleging that leading Bollywood superstars were using drugs. He said that Bollywood and politics are being controlled by drugs. He also insulted Bollywood actresses with controversial remarks.