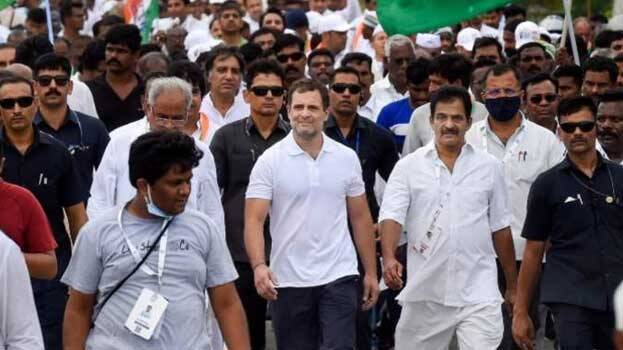 BHOPAL: AICC general secretary K C Venugopal sustained injuries during the Bharat Jodo Yatra led by Rahul Gandhi MP. Venugopal fell on the ground in the crowd Sunday morning when the yatra was in Indore, Madhya Pradesh. He sustained injuries on his hand and knee after falling on the ground. He was taken to the camp and given first aid and after that he joined the yatra.
The yatra entered Madhya Pradesh the other day. The yatra will reach Rajasthan in the coming days. The yatra led by Rahul Gandhi is getting huge support from people and activists and due to this most of the places are crowded.
The Bharat Jodo Yatra started from Gandhi Mandapam in Kanyakumari on September 7. The yatra covers 3570 km through twelve states in 150 days from Kanyakumari to Kashmir. 100 permanent members are accompanying Rahul throughout the journey.