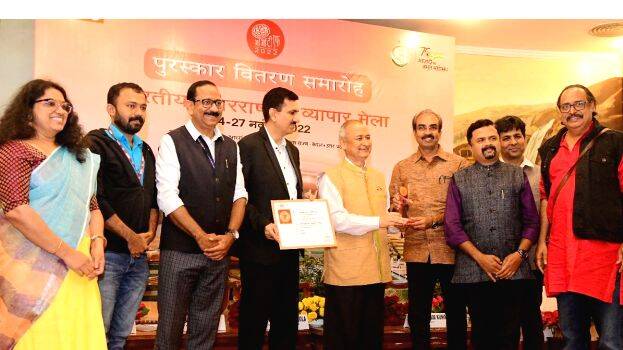 NEW DELHI: Kerala pavilion at the India International Trade Fair won the gold medal in the state-union territory section. The Kerala pavilion was designed on the model of the dhow, which are traditional boats made in Beypore.
At the closing function pavilion designer Jinan CB together with PRD Additional Director, Abdul Rasheed, Deputy Director, Praveen SR, and Information Officers, Sini K Thomas, and Abhilash received the gold medal from ITPO Chairman and MD, Pradeep Singh.
Jinan CB designed the pavilion based on the slogan "Vocal for local, local to global". Kerala pavilion had won a gold medal in 2017.