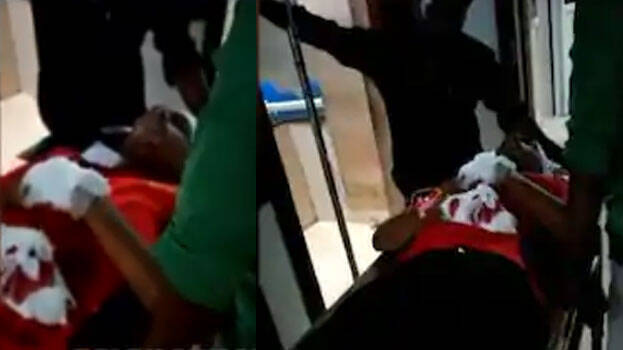 KOZHIKODE: A student was brutally roughed up in Perambra. The victim has been identified as Abhinav, a third-year student of Meppadi Polytechnic College. The complaint lodged mentioned a team including SFI activists behind the act.
Abhinav was attacked last night. A team in two bikes beat him seriously with an iron rod and hockey stick. He has been admitted at the Kozhikode Medical College Hospital. He sustained serious injuries on his hands and head.
There was a clash earlier at the Meppadi Polytechnic College. A female leader of the SFI had sustained serious injuries. Following that, some SFI leaders had threatened Abhinav. His friends said that he has no role in the violent incidents witnessed in the college. There was some effort from the side of Abhinav to defeat the SFI in the college union elections and this may be the cause of the attack.