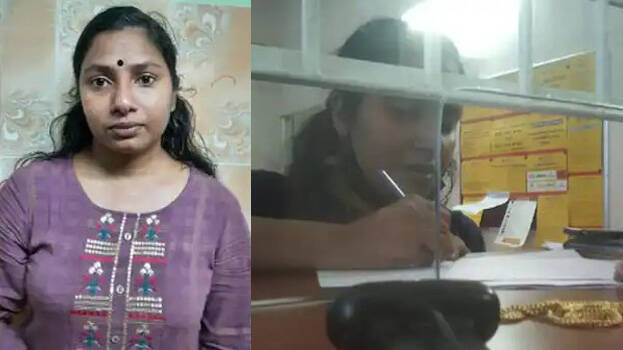 THRISSUR: Police have arrested a woman for stealing the necklace of an elderly woman. The arrested person has been identified as Thalikkulam native Lijitha, an MBA graduate. Lijitha stole the elderly woman's necklace from the District Hospital the other day. The police nabbed her after conducting an investigation centred on the CCTV footage obtained from the hospital as well as a financial institution where she went to mortgage the stolen necklace.
The elderly woman, a native of Puthoor, was undergoing treatment at the district hospital. In the meantime, Lijitha stole her necklace after adding some drugs to her juice. However, Lijitha was not aware that the necklace was fake gold. After the theft, she went to a financial institution in the city and obtained Rs 70,000 by mortgaging the necklace there. The institution's staff didn't verify the necklace's authenticity as he already knew Lijitha.
It was during the subsequent inspection that the financial institution realized that the mortgaged necklace was fake gold. After this, Lijitha was asked to return the money and she paid back thirty thousand rupees. Meanwhile, the police team reached the financial institution after examining the CCTV footage obtained from the hospital. They collected Lijitha's information from there. They arrested her when she came to the institution to pay the remaining amount. Lijitha, an employee of a non-banking firm in Thrissur, has been named accused in similar cases earlier.