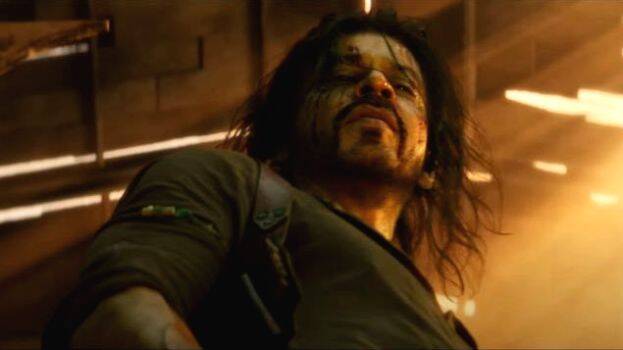 The much-awaited trailer of 'Pathaan' starring Shah Rukh Khan, Deepika Padukone, and John Abraham has been released. The movie, which comes from the makers of 'War', has the looks of an action-packed spy thriller. Fans of 'King Khan' have all the reasons to be excited as the trailer of this 'Indian James Bond' saga promises a thrilling ride for them.
The action sequences shown in the trailer is filled with VFX and someone could even draw similarities with Vijay starrer 'Beast'. SRK looks stylish as ever and is accompanied by the charming, sizzling Deepika Padukone as another spy agent. John Abraham's villain character brings a new dimension to the trailer.

There are rumours that Salman Khan will appear in a cameo role, which adds to the excitement. Following the release of the song 'Besharam', right-wing organizations in the country came out against "Pathaan' due to the colour of the clothes worn by Deepika. The cast and crew of the movie have refused to address the controversy so far. The movie directed by Siddharth Anand will hit the theatres worldwide on January 25.