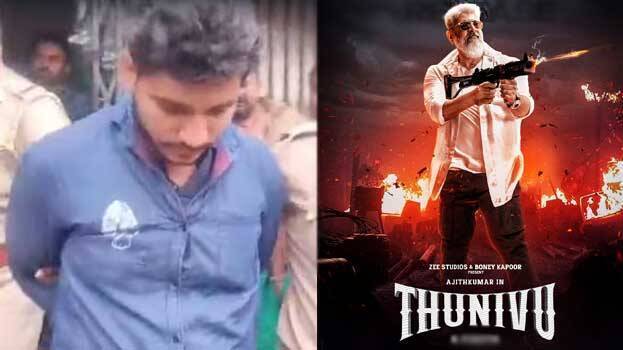 CHENNAI: Youngster who identified himself as Kalil Rahman of Puchinayakanpatti, Begampur in Dindigul has been busted in an attempt to rob a bank inspired by the latest Ajith Kumar movie 'Thunivu'. The robbery attempt happened at the Indian Overseas Bank, RM colony branch, on Thadikombu road in Dindigul.
The plan was to tie up the employees and rob the bank. After overpowering the people inside the bank and threatening them using his knife, he tied them up. But the plan backfired when one of the tied-up employees ran out and yelled for help. The shocked public entered the bank and caught the culprit. The public and security staff handed over Kalil Rahman to the police.
Kalil said that he is a regular spectator of bank heist movies and series. That's how he planned the heist. 'My confidence increased after watching Thunivu' he said.