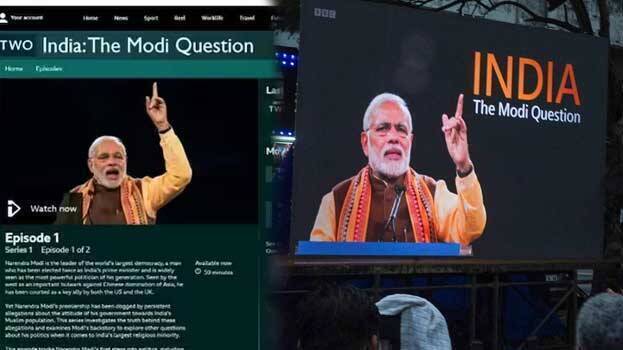 NEW DELHI: The second part of BBC's controversial documentary 'India The Modi Question' has been released. It was screened at 2:30 am Indian time. The plot of the second part is the events after Narendra Modi was re-elected as Prime Minister in 2019.

The second part has many things including the withdrawal of Kashmir's special status. The second part also mentions the freezing of bank accounts of human rights organizations including amnesty international by the Modi government. Part 1 of the BBC's documentary India, The Modi Question deals with the Gujarat genocide.

Meantime, the screening of BBC's controversial documentary will continue in Kerala today. The LDF and the UDF has made the controversial documentary a political weapon and BJP stepping up to fight it has paved the way for a new uproar in Kerala.

The LDF and the UDF think that the publicity of the documentary, which portrays Modi, who was the chief minister of Gujarat during the riots, as anti-minority will be good for them in Kerala. The documentary was first screened at the Thiruvananthapuram Govt Law College under the leadership of the SFI. The youth congress also screened the documentary in Thrissur. The Congress and KSU have also announced that the documentary will be screened on Republic Day. The documentary screening in Poojapura ended in a scuffle. The police stopped the BJP workers who protested against the screening. The police fired water cannons at them.
In the meanwhile, power was snapped at JNU Hostel after the documentary was fixed to screen at 9 pm yesterday. The students later download the files on their mobiles and saw it. The mufti police reached at the community center where the screening was fixed. The Fraternity Movement screened the documentary at University of Hyderabad.