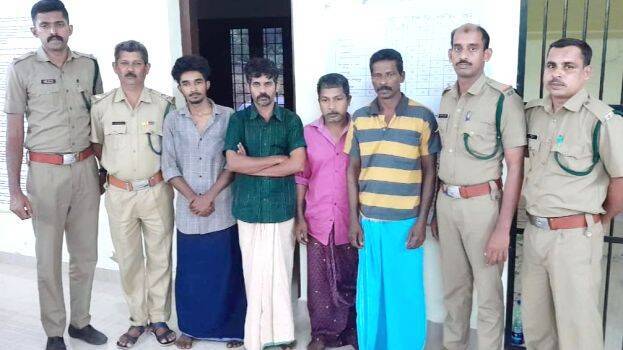 KOTHAMANGALAM: Forest officers have arrested four people who caught and slaughtered a monitor lizard from Neriyamangalam forest. KM Babu (50) of Valara Keyyikkal, TK Manoharan and son Majesh (20) of Thaiparambil and Ponnappan (52) of 5th mile settlement were nabbed by the team led by Neryamangalam range officer Sunil Lal.
On January 26, they hunted and caught a monitor lizard weighing more than 6 kg from the Moonnu Kanlung section of the Kochi-Dhanushkodi National Highway. Then the four shared the meat. Later, they cooked and ate it. The utensils used for cooking the curry and the leftover meat have also been seized. Valara Deputy Range Officer Siji Mohammad, Section Forest Officer PR Jayaprakash, AS Raju and others were in the investigation team.
Monitor lizards are protected under Schedule I of the Wild Life (Protection) Act (WPA), 1972.