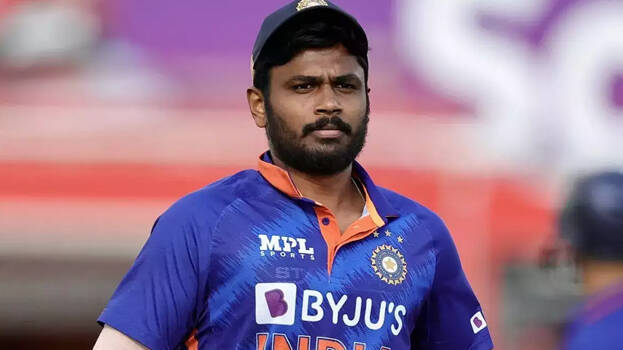 The Instagram story posted by Malayali cricketer Sanju Samson about his "super senior" is currently going viral on social media. Fans were surprised to see the picture of the former cricketer released by Sanju.
Taking to Instagram, Sanju Samson posted a photo of an old identity card issued by the Thrissur Cricket Association. Fans were in for a surprise when they saw actor Biju Menon's picture on the identity card. Only after seeing this story did many people realize that Biju Menon was a registered player under the Thrissur Cricket Association. Sanju also mentioned Biju Menon in his Instagram story while writing, "Arinjillla aarum paranjilla...nammude super senior (I did not know this, no one told me about this...our super senior).' The story is currently going viral among netizens.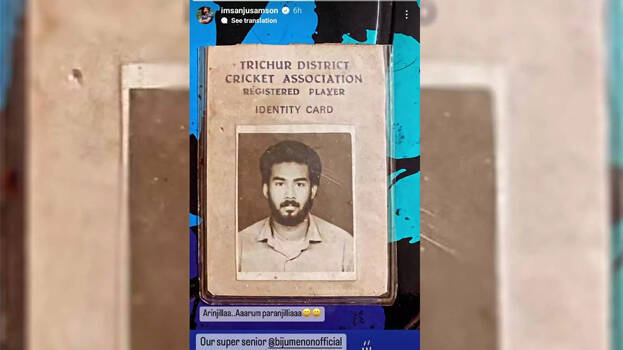 Sanju, who suffered a knee injury during the T20I against Sri Lanka earlier this month, has been away from the cricket field for some time. Following the injury, he was not included in the squad for the series against New Zealand. Sanju recently shared a video of his fitness test at the National Cricket Academy. The actor informed that the injury is not serious and he may return to the cricket field soon.