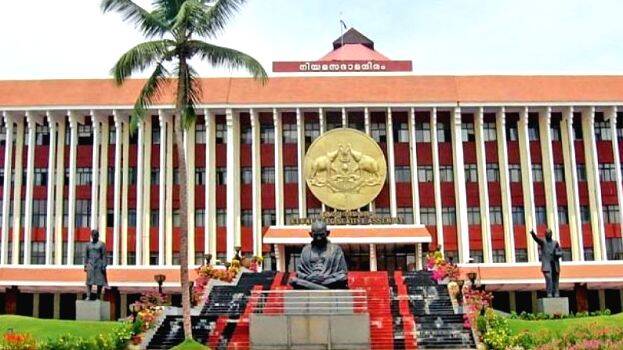 no remission for anything
Opposition to intensify the strike
10 crores for Turkey and Syria
THIRUVANANTHAPURAM: Government announces that it will not withdraw or relax new taxes, including the Rs 2 fuel cess, despite the opposition's and people's protests. In response to the budget discussion in the assembly, Finance Minister KN Balagopal clarified the stand. Kerala Kaumudi had reported on Tuesday that the fuel cess will not be reduced.
An additional 44.65 crore has been allocated in the budget for various projects. 10 crore will be given to earthquake-ravaged Turkey and Syria. The opposition boycotted the assembly. Opposition Leader VD Satheesan said that the insurrection will be intensified and the MLAs will continue their strike. UDF has announced a day and night strike on the 13th and 14th.
In the one-and-a-half-hour reply speech, the Finance Minister said that cost reduction is not avoiding going abroad or buying cars. Practical and scientific methods are introduced in the projects to reduce costs. Opposition should protest against the Centre. It is not right of UDF to justify the reduction of share money for Kerala.
Local taxes are not received by the government. Liquor prices have not increased for the past two years. Centre takes 7500 crores per annum from Kerala on petrol price at the rate of Rs.20 per liter. But when the state raised the price, there was a big protest. The minister also said that the tax increase is not an egregious burden.
10 crores for Ernakulam
10 crores to solve the waterlogging in Ernakulam
5 crores to solve waterlogging in Aroor
5 crores for the cleaning of Ashtamudi lake
Help to complete the Karamana-Kaliyakkavilai road development
2 crores to implement the Pattayam Mission
1 crore for Kannur airport
3 crore for school sports training
20 lakhs for art festival of differently-abled children
Revised Income and Expenditure (in crores)
Revenue Income .......................... 1,35,418.67
Revenue Expenditure...................1,59,360.91
Revenue Deficit............................23,942.24
Capital Expenditure................... 14,539.23
Public Debt............................ 28,582.79
'The opposition started the strike after seeing media reports that the fuel cess will be reduced by one rupee.'-
KN Balagopal,
Finance Minister
'The tragic failure of the government in tax collection is dumped on people's heads.'-
V. D. Satheesan,
Leader of the Opposition
Reason for not reducing
1. The CPM and the government assessed that surrendering to the opposition would be a political defeat. The protests will not last long. A concession may be considered later so that the opposition does not take credit.
2. There is an opportunity for a budget before the Lok Sabha elections. If the concessions are announced on that day, it will be beneficial in the elections.
3. Minority support can be secured if the campaign is intensified by highlighting the issue as a weapon of struggle against the Centre.