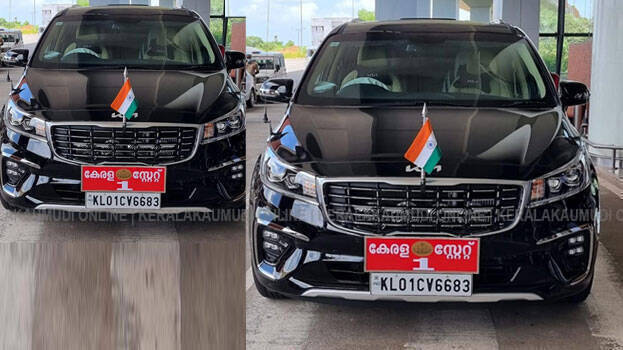 THIRUVANANTHAPURAM: A tight security was stepped up for Chief Minister Pinarayi Vijayan today despite criticism over the additional security controversy. Vehicles were blocked for the chief minister's ride from Cliff House to Mascot Hotel.

The police had yesterday stopped a man out to buy medicine for his ailing son in the name of chief minister's security. The incident happened at Kanjoor in Kalady last evening. His security has been tightened over protests on fuel cess.
Sarath of Kottayam, while returning after dropping his wife, a nurse in Saudi Arabia, at the airport, stopped his car to buy medicine for his son on Sunday. The police seeing the car parked there, asked them to shift it from there. Sub inspector Sathish said the convoy of the chief minister will pass now.
As per the instructions of the police, he took his vehicle forward for about one kilometre but could not find another medical shop. He returned to the same shop in Kanjoor again. Meanwhile, Sarath said the inspector hurled abuses and at them. The complaint filed said the police threatened to down the shutters of the medical shop when Mathai, the owner, intervened on the issue. Sarath lodged a complaint with the chief minister and the Aluva police chief.

Sarath is into sand business in Pampady.