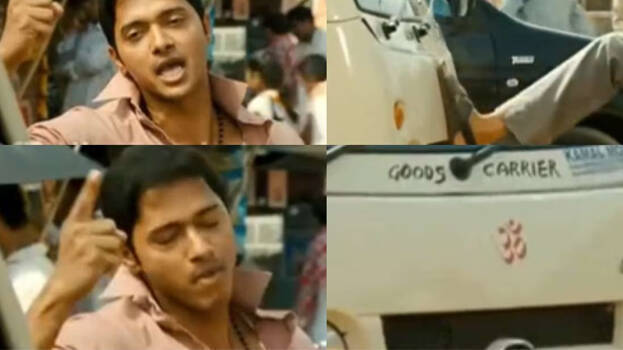 A scene from Priyadarshan's Bollywood film 'Kamaal Dhamaal Malamaal' released in 2012, has now become controversial. In the scene, Bollywood actor Shreyas Talpade can be seen stopping a vehicle by blocking its way with his foot and touching the front. The vehicle had 'Om' written where Shreyas put his foot. The scene was criticized after a Twitter user posted it. Shreyas Talpade expressed apology after the incident became controversial.
"Christian man put his foot on OM. Ever saw this type of disrespect for any other religion in Urduwood?", tweeted one user under the video.
"There are too many factors while one is shooting, which includes one's mindset during a sequence, especially action scenes, the director's requirements, the time constraints & a lot of other things. But this is not me explaining or justifying myself for what you see in the video, all I can say is this was completely unintentional & am very apologetic for the same. I should've seen that & brought to the director's notice. Nevertheless, I would never intentionally hurt anyone's sentiments or repeat something like this.", read the actor's apology tweet.
Taking note of the actor's response on social media, many people came forward in support of Shreyas. One commented that this is one of the reasons why people within the industry and the others love him. While another commented that it is very sad that unemployed people notice such stupidity and make a big fuss out of it.