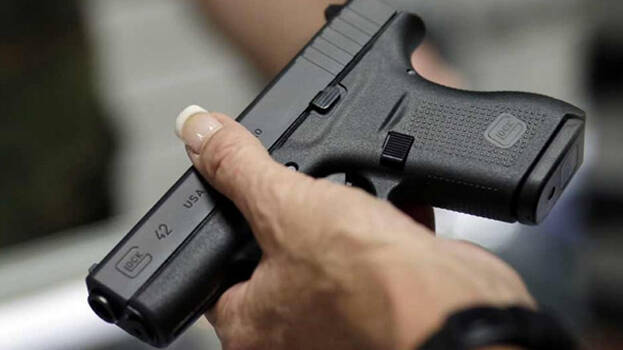 FLORIDA: A six-year-old girl shot her grandmother from the back seat of a moving car in Florida, USA. The incident happened on Thursday. The police said the girl found her 57-year-old grandmother's gun in the back seat. She then shot her in the lower back. After bringing home the car home safely, she called the emergency helpline. She was then airlifted to a hospital and her condition is stated to be satisfactory.

Six killed in firing
Six people were killed after shot at by a 52-year-old. One was seriously injured. The shooting happened in various places in Tate County, Mississippi. The police arrested the accused Richard Dale Crum. His ex-wife was also killed. The incident took place at 10.30 pm Indian time on Friday.

Armed with three guns, Dale first opened fire at a shop in the Arkabutla area, home to around 300 people. Then he went to his ex-wife's house and shot her. Her fiancé, who was at home, was beaten but did not shoot him. He then went to his next relative's house and shot him and a woman. He went on the road and fired at the car and the construction workers in front of him. The police said the reason for the attack was not clear and that he had committed the crime alone.

Gun violence is epidemic: Biden
According to the Gun Violence Archive, this is the 73rd mass shooting in the US this year. Mass shootings generally refer to incidents in which four or more people are injured or killed. Last year alone, nearly 44,000 people lost their lives in the US in gun-related incidents, including suicides.

US President Joe Biden said that gun violence is spreading like an epidemic in the country, Congress must act against it immediately, and reform of gun laws is essential. Biden called for the reinstatement of the ban on assault rifles that was in place from 1994 to 2004. The Republican Party currently holds the majority in the House of Representatives, the lower house of Congress. Republicans have previously opposed the ban.