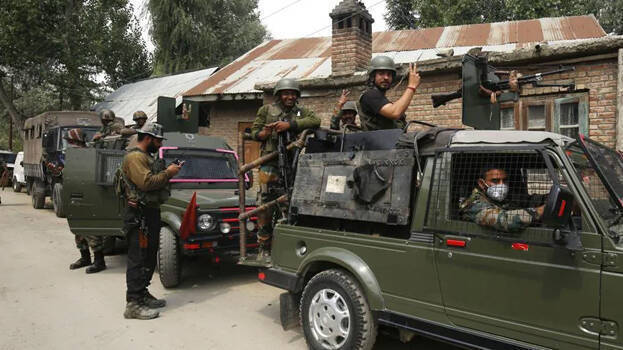 NEW DELHI: The army may be completely withdrawn from Jammu and Kashmir. Reports said that a decision will be taken soon in this matter which is under the consideration of the central government. The army is withdrawn three and a half years after the withdrawal of Kashmir's special status. It is believed that Pakistan has reached a state where its existence is being questioned and has given momentum to the move. Reports indicate that the aim behind this is to convey the message to the people that Pakistan has always caused problems in Kashmir and that the situation in Kashmir has returned to normal. The Kashmir Police, Army, Union Ministry of Defense and Ministry of Home Affairs have to decide on the withdrawal of troops. The two-year-long discussion is presently in its final stages.

The matter is now under the consideration of the ministry level. In the preliminary discussion held earlier, it was suggested that the proposal to withdraw the army in phases is feasible. Even if things are like this, the final decision will be at the political level, but no official confirmation has been received in this regard.

If the proposal is accepted, the army will be present only along the Line of Control. CRPF will be in charge of countering terrorist activities and law and order problem. There are presently 1.3 lakh army personnel in Kashmir. Out of this, 80,000 people have been deployed in the border. The rest have been deployed in the valley to counter terrorist activities. Along with the army, 60,000 CRPF personnel and 83,000 members of the Kashmir Police have been deployed in the valley.

Terrorist activities in Kashmir have reduced to a great extent due to the clever intervention of the central government. There was government's intervention to reduce Pakistan's recruitment of Kashmiri youth for terrorist activities. With aid from a bankrupt Pakistan decreasing, militancy in Kashmir seems to have come to an end.